Initial UX Design, Information Architecture - Rice Apps & Friends of Texas Wildlife
Friends of Texas Wildlife is a Houston nonprofit dedicated to rescuing and rehabilitating animals. I helped to refocus their online content and user experience so that Friend of Texas Wildlife could continue helping the humans and animals of the Houston community.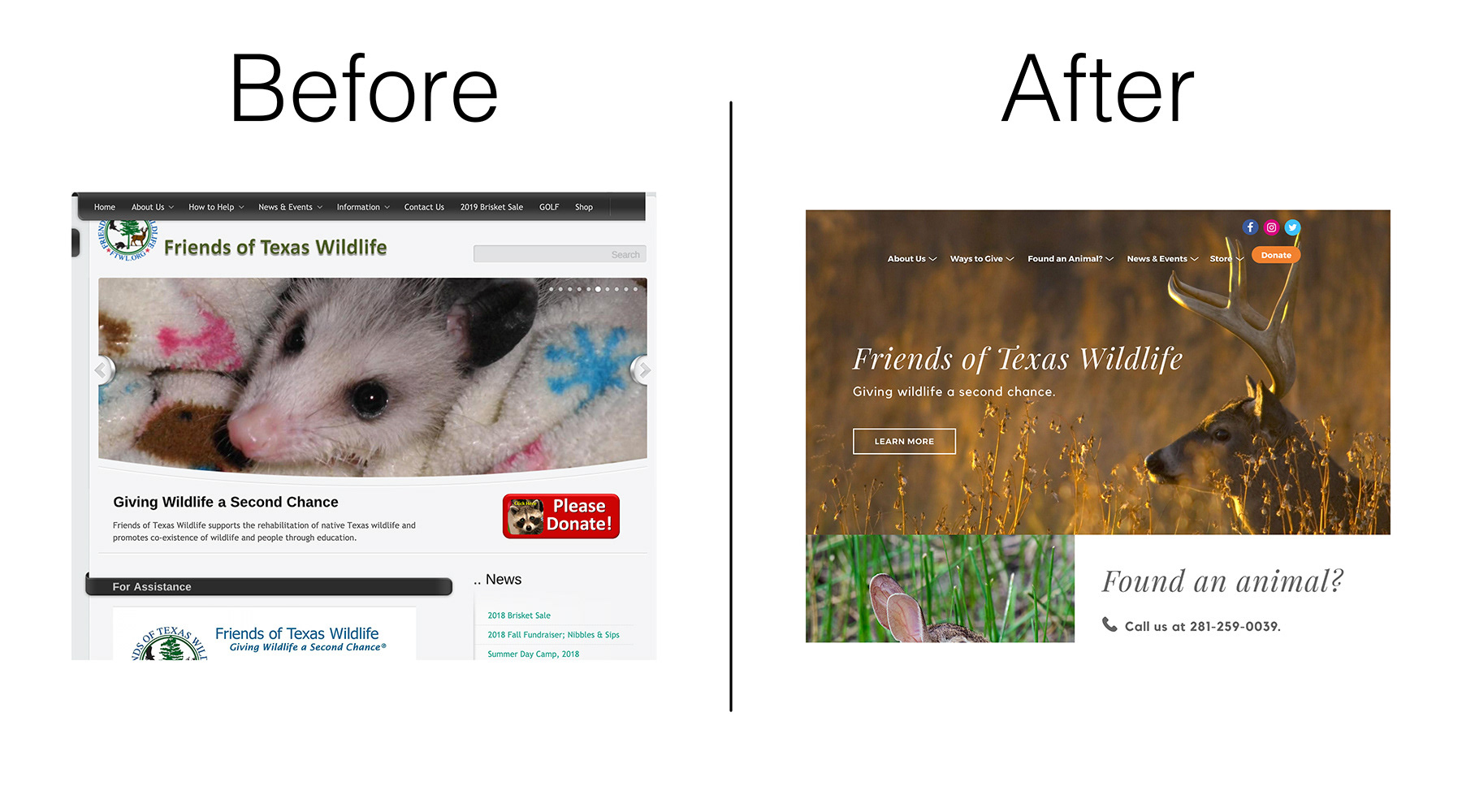 FTWL was initially experiencing difficulties with the sheer amount of content and organization of their website. While a lot of the information contained on their old site was critical for users to find, it was all difficult to discover according to their organization and information architecture. 

I began my portion of the project by performing a cognitive walkthrough of the old website,  examining the most commons tasks that users come to the site to perform. For example, 
If users found a wild animal living in their attic and needed help removing it, finding this information on the Friends of Texas Wildlife site took multiple steps, with no intermediate feedback that they were on the right track.
The results of the cognitive walkthrough led to a starting point for creating a new navigation based off of the existing content and the needs of the user. The final information architecture greatly reduced the number of navigable pages and complexity by combining pages and eliminating unnecessary information.