Gridwall was an interactive installation shown at Architectronica 2017, an annual party hosted by the Rice School of Architecture. The work was the first interactive installation at Architectronica since it's conception in 2011.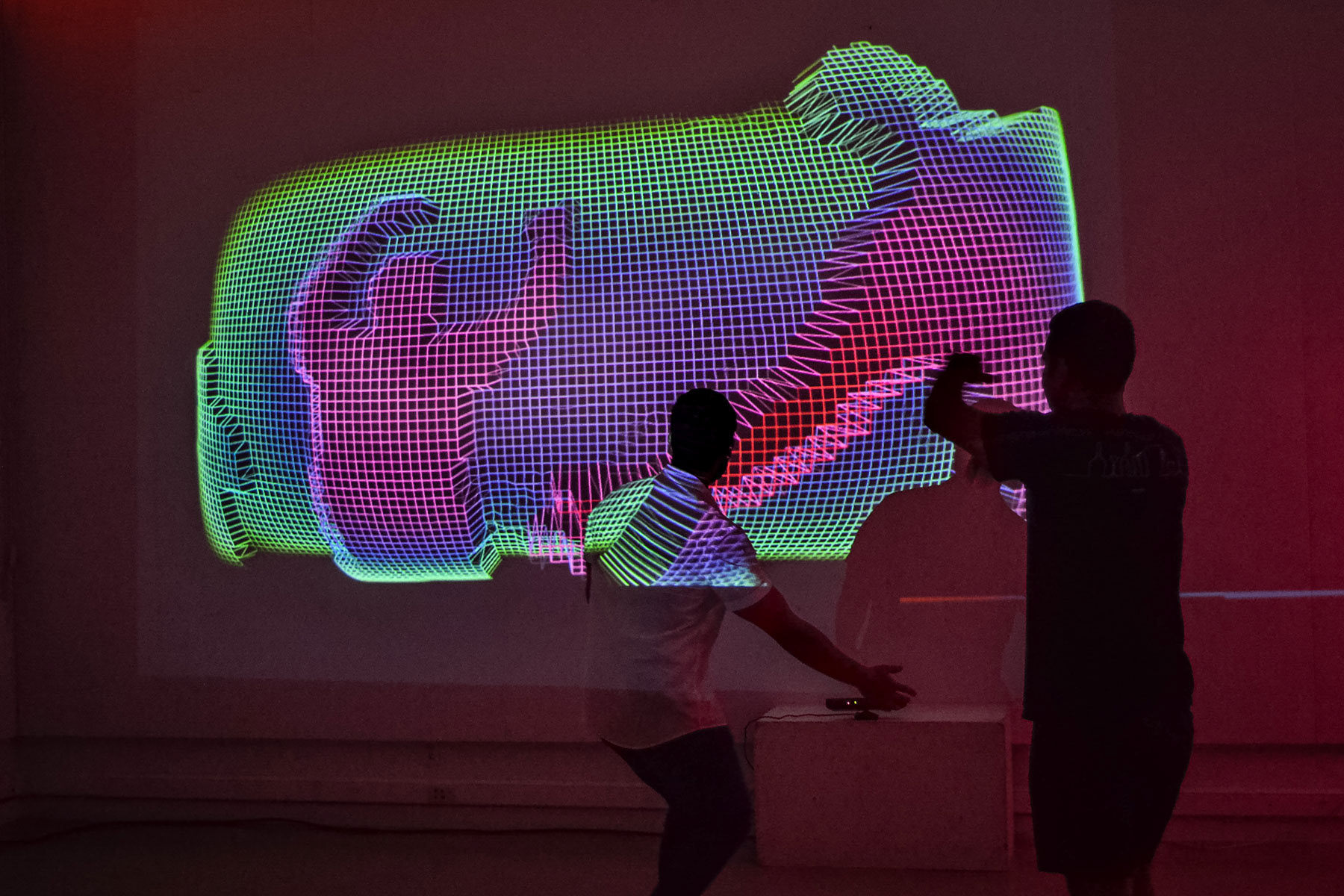 The main goal of the project was to create a welcoming and relaxed environment for the secondary room for the party, while also still encouraging people to dance and use the space. The mesh responds to people's presence in the room and moves dynamically depending on the movement of people throughout the space.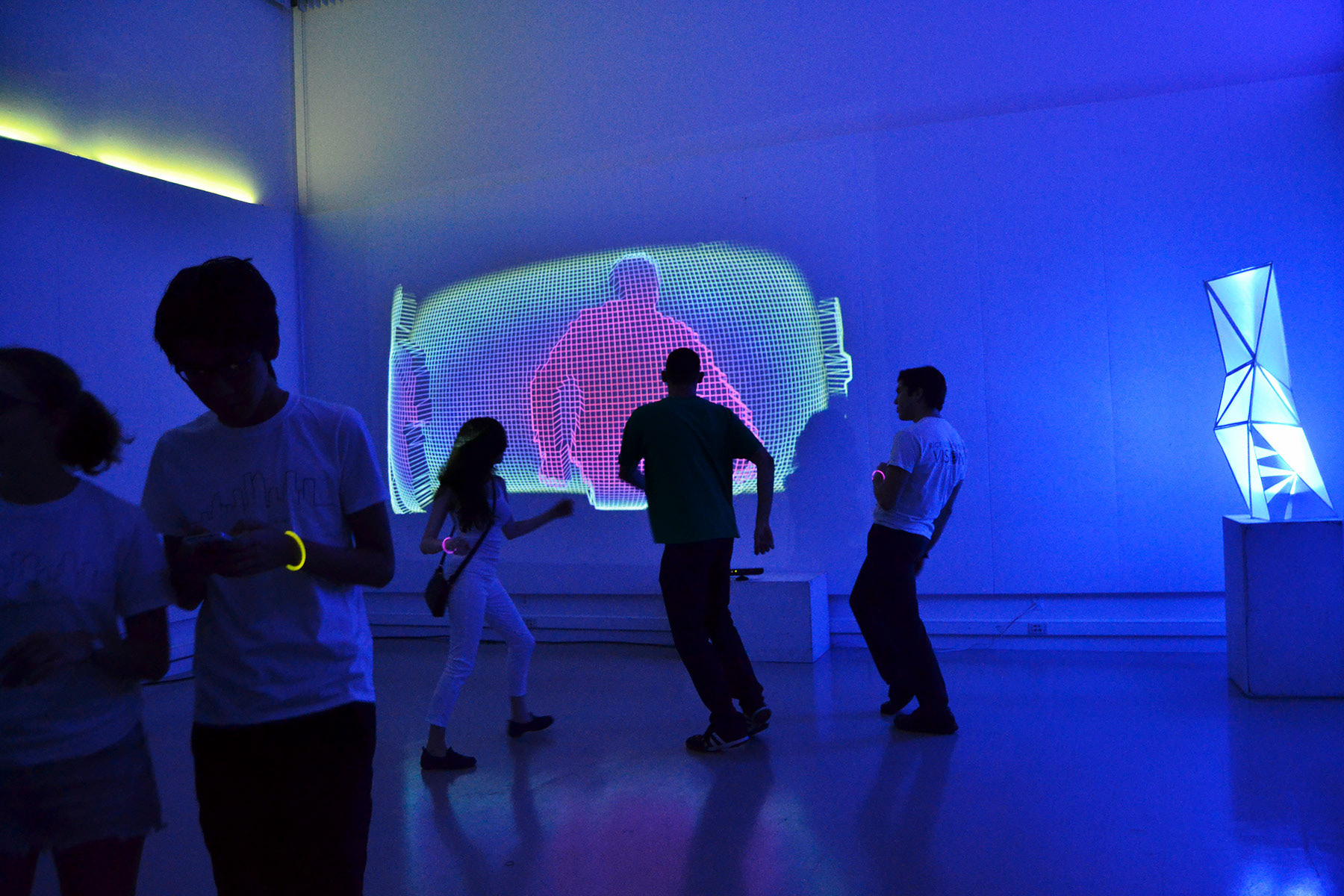 The visuals were coded using Processing and libfreenect, with data input from a Kinect.