Design for America - Fall 2018
My DFA team took on the challenge of updating a printout flyer designed to provide helpful resources to youth experiencing the threat of homelessness in the Houston area. Through various iterations of prototyping and user testing, we created a help card with improved usability and more beneficial information compared to the previous version. For this project, we partnered with local nonprofit Montrose Grace Place to create this list of LGBT-friendly resources in the Houston area.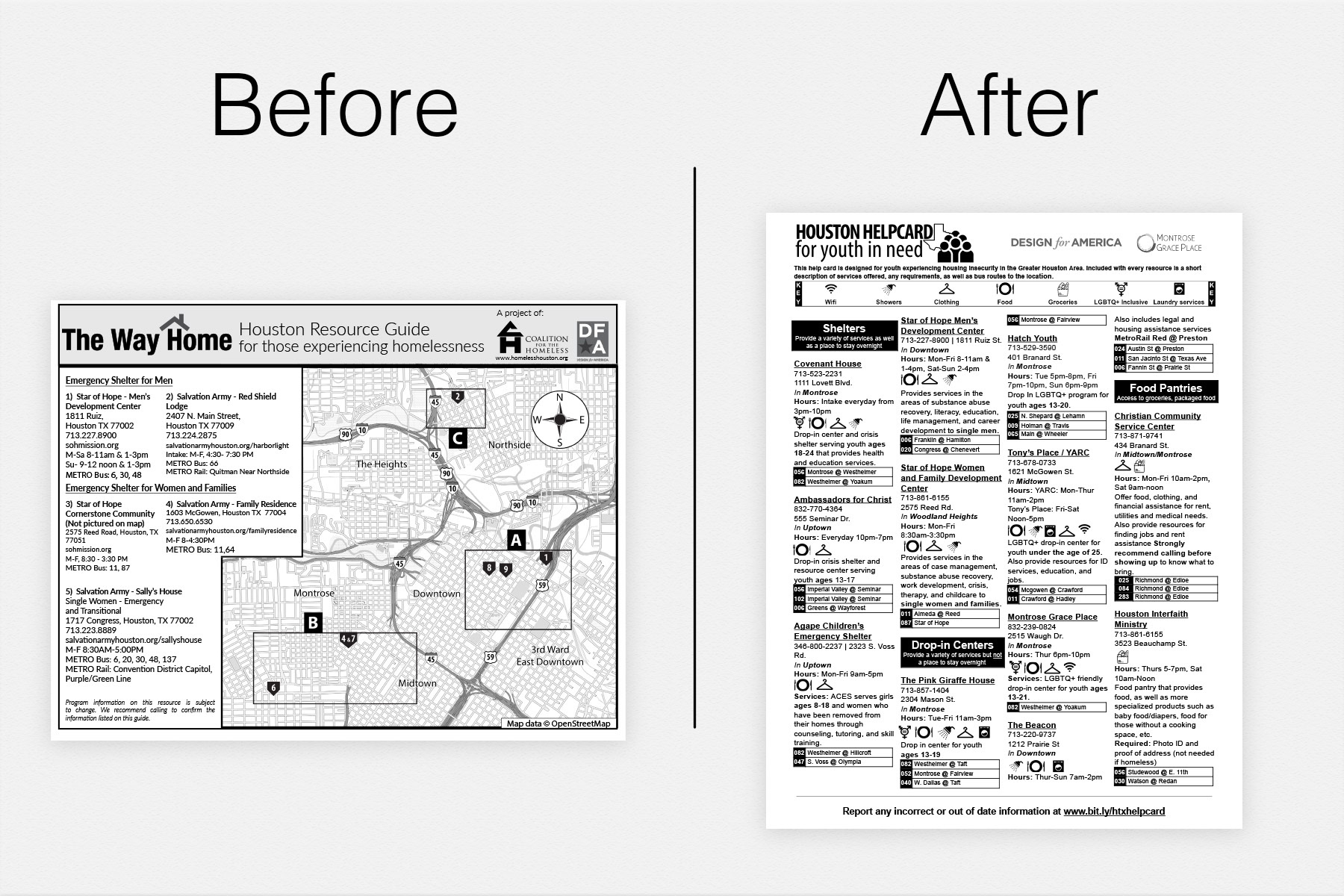 We found that the large map and limited number resources on the old help card wasn't very useful to the users at Montrose Grace Place. Based off of this research and other specific input from our users, we added a wider variety of locations than the original help card, with additions like such as ID services, childcare services, and health services.
In addition to improving the card's content, we were challenged to both create a card that was easily updatable, while also being easy to distribute to users that frequently don't have to the internet. In order to reach our goal, we made the entire card through Google Docs so that it could be accessed, updated and printed indefinitely by anyone with a link to the document.