How can we encourage bikers at Rice University to regularly perform maintenance on their bikes?
In this project for Design for America, we partnered with Rice Bikes to address the lack of bike maintenance on Rice University's campus. More specifically, we were tasked with investigating why students were waiting until their bikes literally fell apart before going to Rice Bikes to address problems with their bike.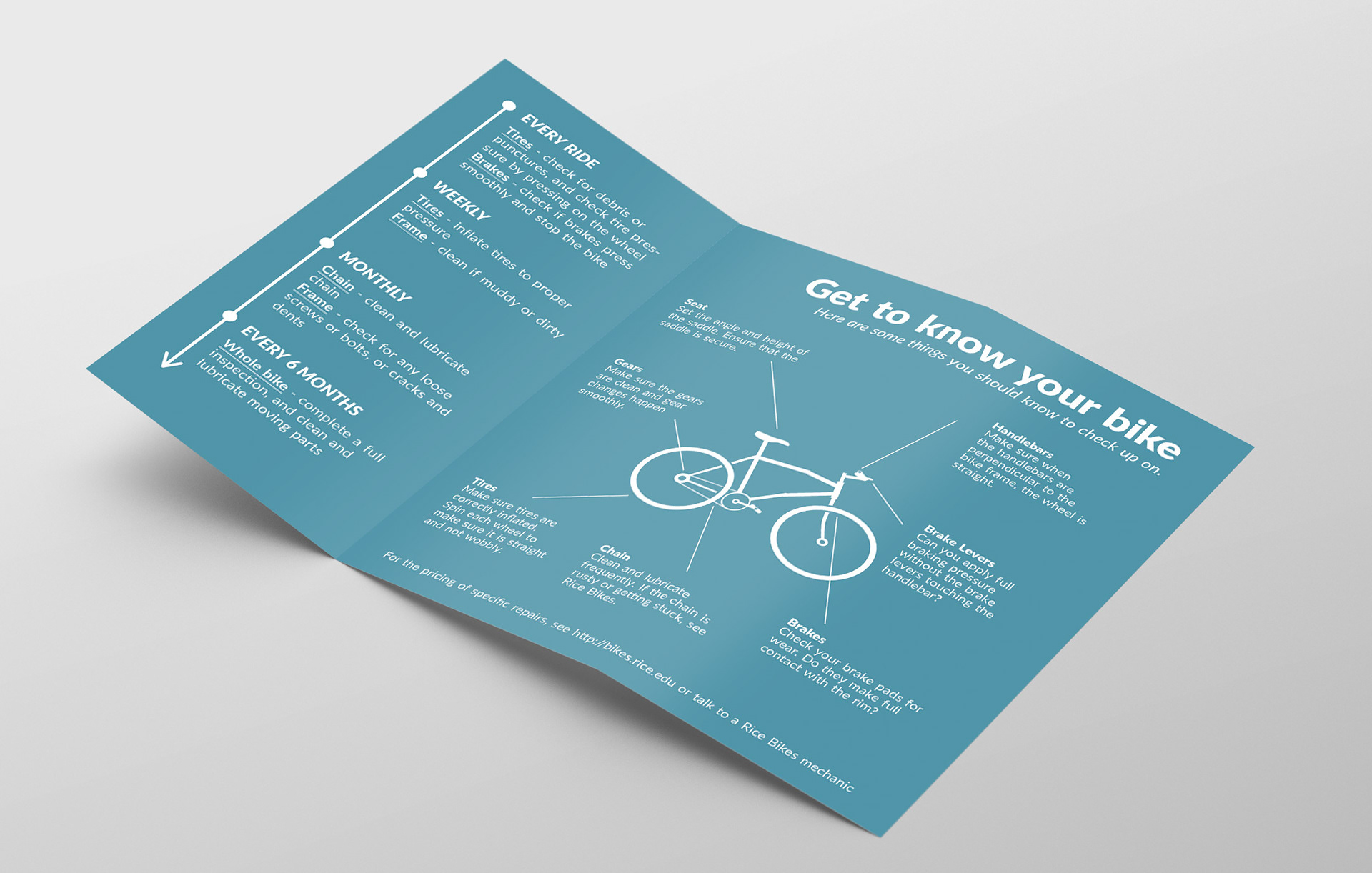 Through various stages of user surveys and interviews, we uncovered that many users didn't know what they should be looking for when thinking about maintaining their bike, in addition to not knowing the benefits of preventative maintenance. Through a physical and digital campaign, we designed a solution to tell users the importance of preventive maintenance and give users a primer on taking care of their bike.