Slate Tattoo is a Chicago startup that matches tattoo seekers with tattoo artists. Users can discover and explore tattoo artists by art style, location, and other preferences.
Our job with Slate was to investigate the market for Slate in Houston through interviewing both local tattoo artists and people seeking tattoos. After the initial interviews, we synthesized two main running themes from both users and artists that would inform some of our design decisions:
1. The tattoo process inherently requires deep trust between the user and artist
2. Many people lack detailed knowledge of the tattoo process potentially due to the historical stigma surrounding getting a tattoo
Through talking to tattoo artists, we found that most users tend to drop out after initial contact with the tattoo artist. Limiting our scope to this area of the process, we wanted our solution to improve compatibility and trust between the user and the artist so the user continues through the process.
After an initial round of prototyping and testing with users, we decided to focus on designing a "Artist Info" app page, with specific focus on the review system for each artist.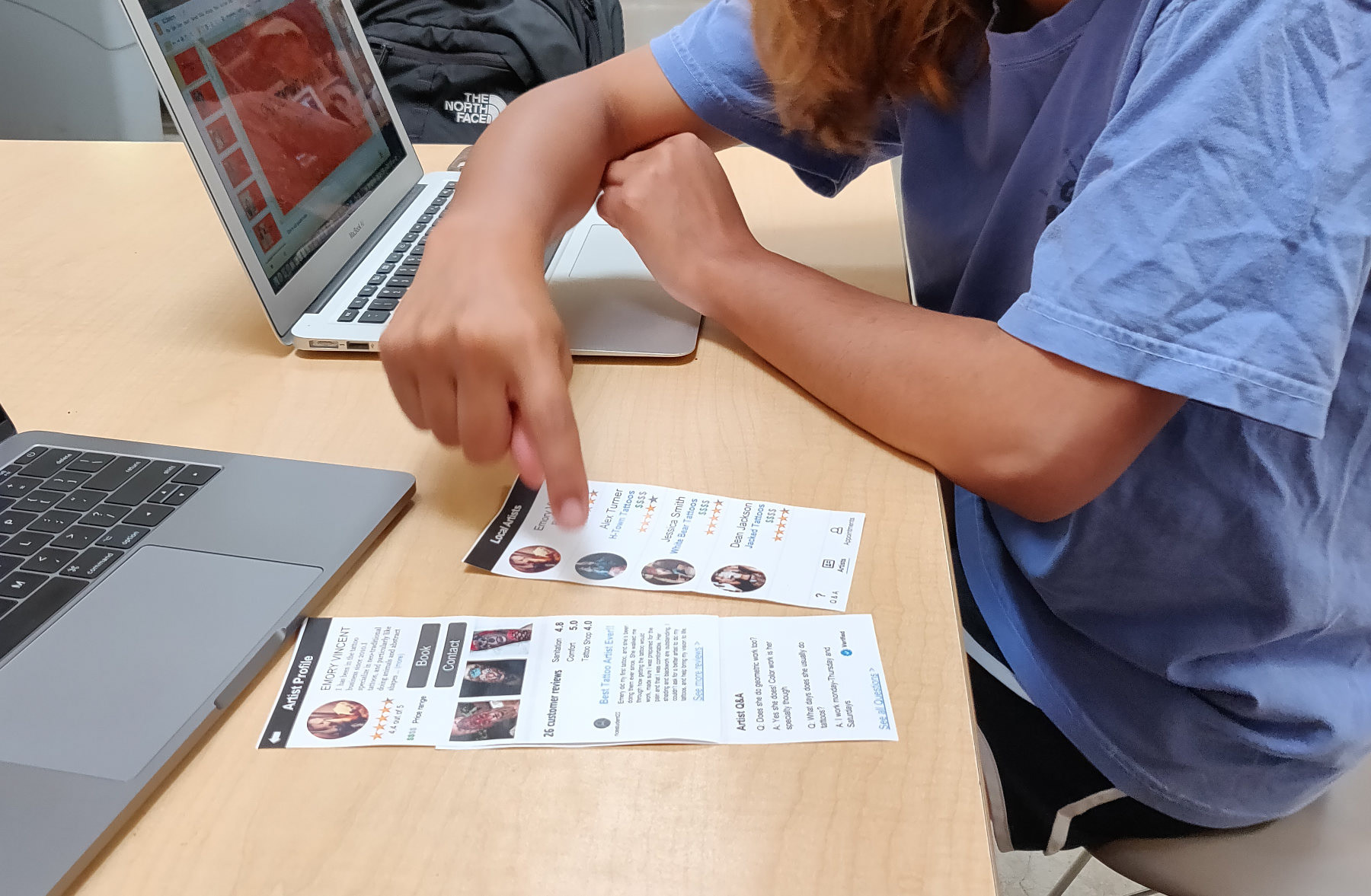 Paper prototyping consisted of a cognitive walkthrough with the task of choosing a particular artist that meets a basic criteria. Following the walkthrough, users were interviewed about their general thoughts on the prototype, how satisfied they were finding information about an artist, and asked if they had any remaining questions about the tattoo process.
User feedback was incorporated into many changes made going into a medium fidelity prototype developed in Adobe XD.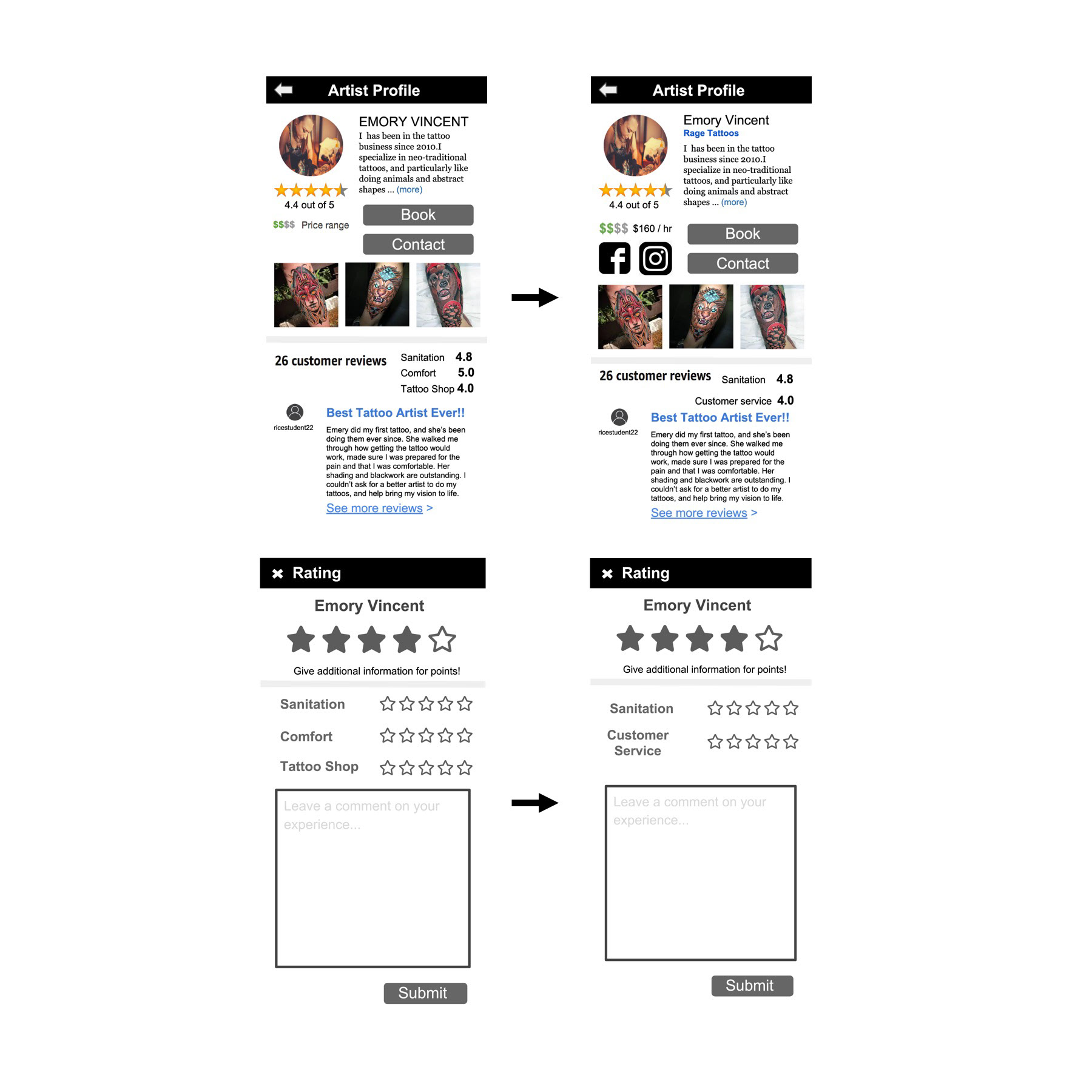 With our feedback from the initial prototype, we made a final list of design recommendations, and presented them to Slate in our final presentation.